The British want to make themselves less dependent on fossil fuels with a new offshore wind farm. The energy is transported on land with 390 kilometer long cables.
The Danish energy company Ørsted has implemented what it says is the world 's largest offshore wind farm. This is located around 89 kilometers off the coast of Yorkshire in England and produces more than 1.3 gigawatts of energy.
These come from 165 turbines, which can power more than 1.4 million British homes. The entire park is 463 square kilometers. 81 meter long rotor blades from Siemens are installed in the wind turbines. According to Ørsted, these can power an average British home for 24 hours with just one turn.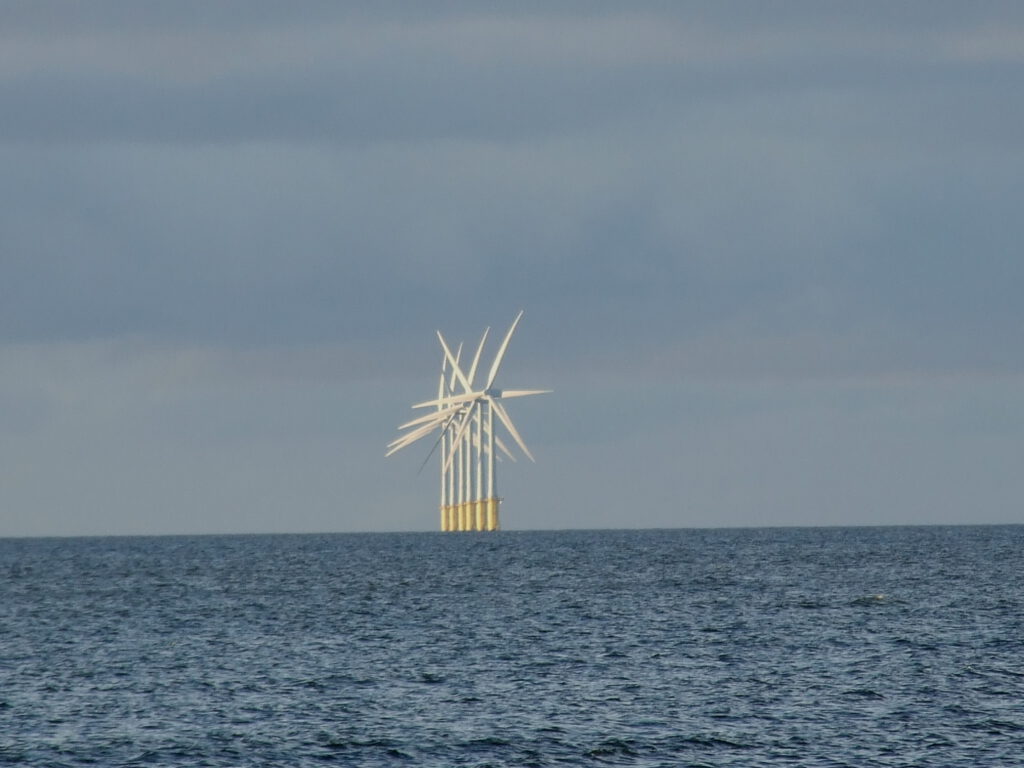 Pandemic as a challenge
Patrick Harnett, vice president of the UK program at Ørsted, saw the corona pandemic as a challenge for the project. He said: "This project has been an amazing undertaking. Building the world's largest offshore wind farm during a global pandemic was a challenge the team overcame with flying colors. I am so proud of how our team worked together to safely deliver this remarkable project. A big thank you to everyone involved who contributed to it."
The UK could also use the new wind farm to strengthen its energy grid and reduce its dependency on fossil fuels, according to Duncan Clark, UK Region Manager at Ørsted. He says:
"The UK is truly a world leader in offshore wind energy and the completion of Hornsea 2 is a tremendous milestone for the offshore wind industry, not just in the UK but globally. Current global events are underscoring more than ever the importance of pioneering renewable energy projects such as Hornsea 2, which is helping Britain increase the security and resilience of our energy supply and lower costs for consumers by reducing our dependence on expensive fossil fuels. "
Hornsea 3
With the completion of Hornsea 2, however, Ørsted's work is not over. Another wind farm called Hornsea 3 is planned to be built in the same area. The company secured a contract with the British government for this at the beginning of the year.
However, Ørsted is not only active in the English North Sea. Last year, the company made a deal with Google to build 83 wind turbines in the North Sea of ​​Lower Saxony .