Apple is no longer the most valuable company in the world. With the iPhone company's share price falling five percent this week, oil company Saudi Aramco is now the new number one.
The world's largest oil company, Saudi Aramco, replaced the technology group Apple as the world's most valuable company on Wednesday. While Saudi Aramco's share price has benefited from high oil prices in recent weeks, the iPhone manufacturer's paper has come under increasing pressure due to rising capital market interest rates, supply bottlenecks and growth concerns. This Wednesday, Apple fell five percent to its lowest level since the end of October last year.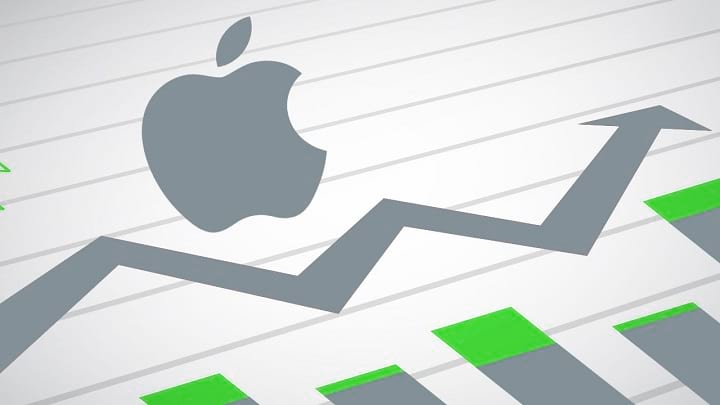 Saudi Aramco's share price on the home exchange Tadawul in Riyadh had risen by more than 17 percent since mid-March. The Apple price, on the other hand, has lost more than 18 percent since the end of March. The prospect of rising interest rates caused investors to sell technology stocks in particular. Because in the long phase of cheap money, investors had increasingly relied on high-growth tech companies. Now, however, interest rates are likely to rise sharply in view of the high inflation, which could mean that Apple, Amazon, Microsoft & Co are clearly overvalued.
Apple is no longer the world's most valuable company for the first time since 2020
The shares of Saudi Aramco, which went public at the end of 2019, had recently reached a record high. The company currently has a market capitalization of $2.43 trillion. In doing so, they left Apple behind for the first time since 2020. The company from Cupertino in California is only worth 2.37 trillion dollars with a loss of a good five percent this Wednesday. However, only a small proportion of Aramco shares are freely tradable, and the vast majority are in state hands. At the beginning of the year, Apple, at around $3 trillion, was $1 trillion heavier than the Saudi Arabian oil producer.
The US Federal Reserve is likely to raise interest rates by a further 1.5 percentage points this year. That and the prospect of an ongoing war in Ukraine mean that the big tech companies cannot be expected to return to their former strength anytime soon, said Tim Ghriskey, portfolio strategist at Ingalls & Snyder. He spoke of "panic selling" at a number of technology stocks and other highly rated companies. Investors are likely to reinvest the funds that are freed up in the process, not least in energy stocks whose growth prospects are rosy. "Companies like Saudi Aramco benefit considerably from this mixed situation," says the expert.